These guys killed it at Bonnaroo 2018. Not only did they play an awesome set in the festival on Sunday, they played the Roo Bus party on Wednesday and visited our Beer Exchange on Friday. They are Bonnaroo personified! Check them out on Spotify and look for them in a city near you.
Facebook | Twitter | Instagram | Spotify
The Roo Bus
The Roo Bus has been a Bonnaroo staple for years and has recently been revitalized. The Roo Bus is everything from a Bonnaroo party bus, hosting the 2018 pre-party with Repeat Repeat, to a cozy AirBnB for rent in Alabama. Check out their Bonnaroo Community Spotlight and get ready for more positivity and partying this year!
Facebook | Twitter | Instagram
The Bonnarooster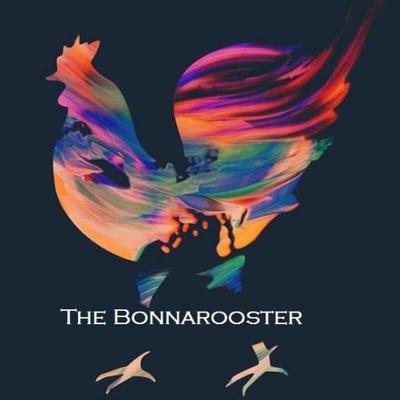 An Inforoo-OG who's always got the low-down on the lineup and rumors. Follow him on Twitter to keep up to date on all the news you can use!
Facebook | Twitter | Instagram
Roochute
Ron is the brains behind Roochute – the parachute with a purpose. Roochute travels to festivals everywhere with the mission to start conversations about mental health awareness. Their colorful parachute reminds many of us of childhood gym class "parachute day" where we worked together, holding up a giant, colorful parachute so our classmates could jump under and feel the magic. When you find Roochute at a festival help hold it up for others or dive inside for a moment of quiet contemplation in the middle of a chaotic world. Check out the store link below to buy merch that supports a great cause.
Checkout his Bonnaroo Community Spotlight and next time you see that rainbow fabric, stop by and say hi.
Facebook | Twitter | Instagram | Store
Barragoon
Official Reddaroo DJ as well as a smooth operator, DJ Barragoon can often be found in the quaint clubs of Chicago, IL. Check out the Do312 link to see if he's got a show coming up!
Facebook | Twitter | Instagram | SoundCloud | Do312
No one is quite sure who this guy is.